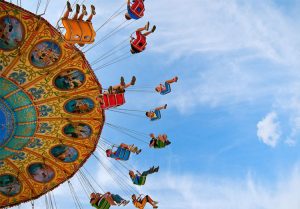 Fun and games for all ages!
The signature fundraiser of the WWC returns September 23-26, 2021! We welcome grandparents, parents, and children from Westport and beyond on Thursday night, Friday night, Saturday, and Sunday.
Join us for carnival rides, an International Food Court, the YDF features a Bake Sale, raffle prizes, carnival games, and a whole lot of FUN!
The Yankee Doodle Fair is a major source of funding for our philanthropic programs. Proceeds from this annual event provide most of the monies for the WWC grants to local community service organizations and the need-based scholarships for Staples High School seniors.