"I do not say that art is my aim; art is my means." Arthur Szyk (1894-1951)
"An unparalleled artist and illuminator, a self-described 'soldier in art' who advocated for religious toleration, racial equity, and human dignity. His art offers vibrant imagery and timely messages." (www.szyk.com)
Please join us, Sunday, May 21, 2023 at the Westport Woman's Club, as Dr. Deborah Varat, Professor of Art History, Southern New Hampshire University, presents "Arthur Szyk's The New Order (1941): How the Cartoons of a Polish Jew Helped Prepare the U.S. for War."
Registration and light breakfast at 9:30 am; program begins promptly at 10 am. Ample parking on site; livestream also available.
The program, co-sponsored by the Westport Woman's Club and the Congregation for Humanistic Judaism of Fairfield County, will be held in the WWC's Bedford Hall, 44 Imperial Avenue, Westport, CT.
This lecture on Arthur Szyk's The New Order is presented in anticipation of the upcoming major exhibition at the Fairfield University Art Museum, In Real Times: Arthur Szyk, Artist and Soldier for Human Rights, September 29-December 16, 2023 (https://www.fairfield.edu/museum/szyk/).
Background Information
About the political cartoons of Arthur Szyk (1894-1951):
How Arthur Szyk's political cartoons helped generate U.S. support for World War II entry: In the first two years of World War II, the United States remained neutral. With devastation spreading in Europe, memories of World War I and the Spanish Flu Pandemic still fresh, and the Great Depression choking the economy, Americans were receptive to the newspaper editorials and radio speeches of isolationists like Charles Lindbergh. Meanwhile, behind the scenes, as President Franklin Roosevelt worked to prepare the nation for war, a Polish Jewish illustrator, Arthur Szyk, left Europe in 1940 for New York, and dedicated his art to sophisticated caricatures exposing the barbarity of fascism to Americans. Soon, his political cartoons appeared across America, in newspapers, as covers on mass-market magazines, and, in 1941, in his book, The New Order (G.P. Putnam & Sons). Szyk's popular work helped Americans visualize and personalize the evil against which they ultimately had to fight. Today, Szyk's remarkable illustrations and his impact on moving American public opinion toward readiness for war are commemorated in exhibits and museums around the world, including the Bibliothèque Nationale de France, British Museum, Metropolitan Museum of Art, Library of Congress, FDR Presidential Library & Museum and The U.S. Holocaust Memorial Museum. (www.szyk.com)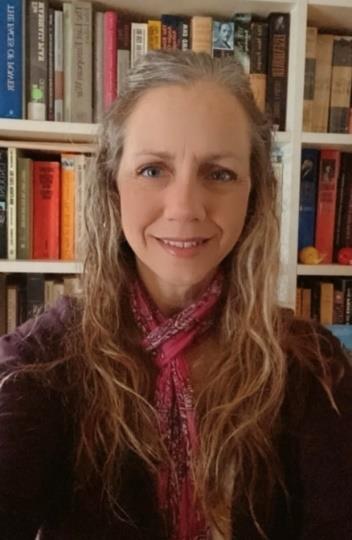 About Deborah Varat, Ph.D:
Dr. Deborah Varat is a professor of Art History at Southern New Hampshire University and Coordinator, Public Humanities Initiative (PHI). Her research focuses on popular press imagery as it relates to the American Jewish experience. She has published articles on the Dreyfus Affair and on representations of Jewish immigrants in the press around the turn of the last century, and is working on a book about representations of Jews in the American popular press from 1880-1945. Arthur Szyk's World War II caricatures will be the subject of the book's final chapter.
For additional information, contact jewishjourneys@humanisticjews.org