2018 YANKEE DOODLE FAIR
JUNE 14TH – JUNE 17th
Sponsored by the WESTPORT WOMAN'S CLUB
44 IMPERIAL AVENUE, WESTPORT, CT
203-227-4240
………………………………………………………………………………………
Free Admission!

Ticket prices will remain the same as last year:
Single Ticket $1.50, Sheet of 22/$30, Sheet of 48/$60
Wristbands are $30
Thursday 6-10 PM
Friday 6-10 PM
Saturday 1-10 PM
Sunday 1-5 PM
………………………………………………………………………………………

CARNIVAL RIDES AND GAMES!

Pay-One-Price UNLIMITED-RIDES WRISTBANDS EVERY DAY and NIGHT
"The Fair is all cash only please"
Ride in the rain! Rides and the Fair will close only in severe weather.
………………………………………………………………………………………
INTERNATIONAL FOOD COURT!
JR's Deli and Grille
Melt Mobile (Thursday & Friday)
Skip's Good Humor Ice Cream
Cold Beverages
………………………………………………………………………………………
FAIR SPECIAL EVENTS
• Sand Art • Face Painting • Take-A-Chance Drawing
• Sweet Cake Mountain (Acoustic Country Blue Grass Band – Friday, 6 pm)
• School of Rock's House Band – Saturday, 3 pm)
• SSDS Marshall Arts of Westport (Demonstrations – Sunday, 2 pm)
• Suzuki School of Music Performance (Saturday, 1:30 pm)
• Curio Cottage Thrift Shop • Woman's Club Bake Sale • Indoor Cafe
………………………………………………………………………………………
RAFFLE
GRAND PRIZE: $1,000

SECOND PRIZE: $500

THIRD PRIZE: $350 SILVER RIBBON Gift Certificate

RAFFLE DRAWING will be held on Sunday at 5pm
TAKE-A-CHANCE DRAWINGS will be held on Sunday at 4pm

(Need not be present to win.)
………………………………………………………………………………………
PLATINUM SPONSOR




GOLD SPONSOR
Robert E. Grant, Esq.

SILVER SPONSORS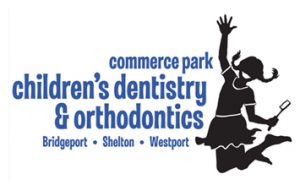 BRONZE SPONSOR

………………………………………………………………………………………
No dogs are permitted on the grounds during the Fair.
All Fair profits support local charities and need-based scholarships for Staples H.S. students.
Celebrating our 111th year of philanthropic community service.
The Westport Woman's Club is a non-profit, tax-exempt 501(c)(3) organization.
What you give comes back to you!
………………………………………………………………………………………

Scenes From Previous Yankee Doodle Fairs