The Westport Woman's Club held its annual Clothing Tag Sale on Friday, October 25 through Sunday, October 27 at the WWC's historic clubhouse located at 44 Imperial Avenue, Westport, CT. Gently used women's, men's and children's clothing and accessories were on display at this year's sale. New for 2019 was an entire stage devoted to children's clothing of all kinds. Funds raised will help support the Food Closet for the Town of Westport, many local charities throughout Fairfield County, and need-based student scholarships.
Thank you to the many dedicated volunteers who planned the Tag Sale, donated clothes, sorted for sizes, helped with set-up and worked this 3-day clothing sale to help make this fall fundraiser a succe$$ for the Fairfield County community.
Woman's Club Prepares for Clothing Sale" Post on WestportNOW:
https://westportnow.com/index.php?/v3/comments/womans_club_prepares_for_clothing_sale/
WWC "GOOD STUFF" ~ Co-Chairs Mary Lee Clayton and Susan Loselle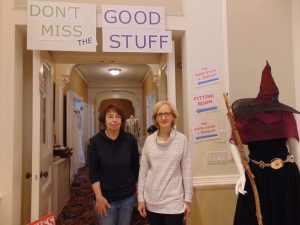 Can you find our amazing volunteers during Set-up?!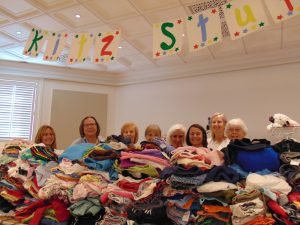 See Slide Show – 2019 Clothing Tag Sale