The Westport Woman's Club, organized in 1907, is a non-profit philanthropic organization dedicated to volunteerism and the raising of funds in support of the charitable, educational, cultural and public health services in Westport and surrounding towns. 501(c)(3)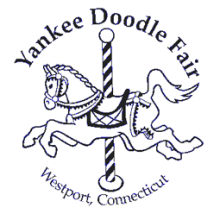 Yankee Doodle Fair Returns
 2015 YANKEE DOODLE FAIR
JUNE 18TH – JUNE 21ST
Sponsored by:
The Westport Woman's Club
44 Imperial Avenue
Westport, CT
203-227-4240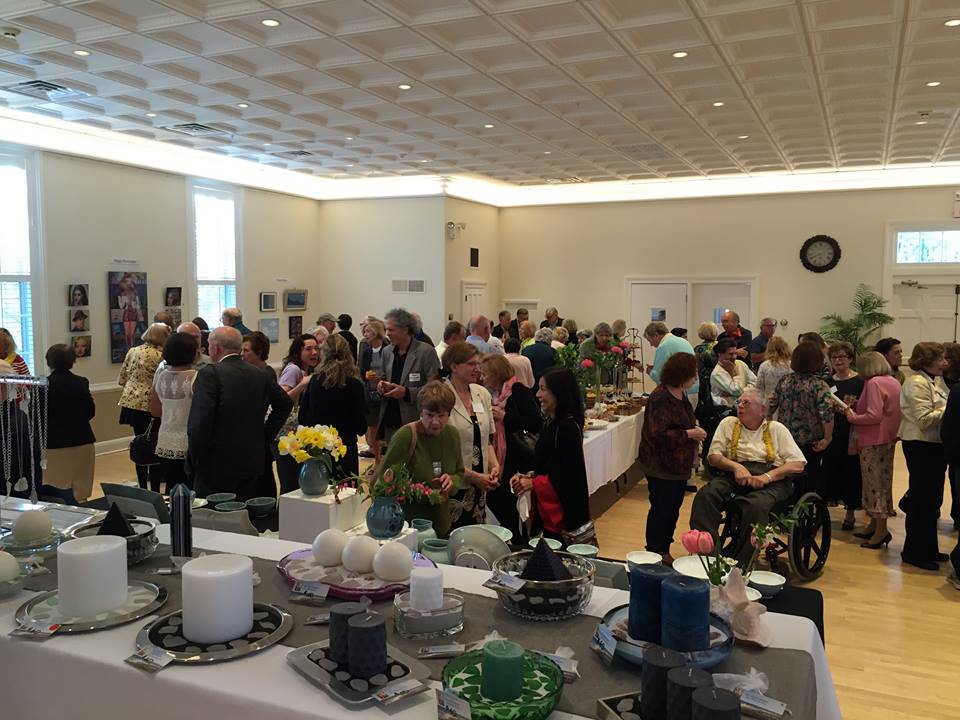 This show was dedicated to artist Susan Malloy who died last month at age 91.
Scenes from the Art Show featured works of 14 local artists. Proceeds of the show will benefit Staples H.S. senior need based scholarship recipients. Continue Reading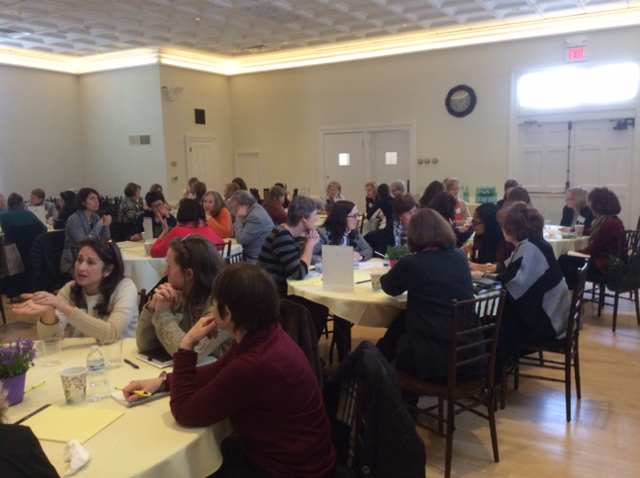 The Westport Woman's Club (est.1907) and the Westport Young Woman's League (est.1956)  for the first time co-hosted a brown bag luncheon panel and roundtables discussion to explore answers to the question, "What is the role and future of our women's volunteer organizations in the 21st century?" More than 65 women including the WWC and WYWL members, public sector partners, non-profit grant recipients and civic leaders attended in the newly renovated Bedford Hall at 44 Imperial Ave clubhouse that both organizations share. Continue Reading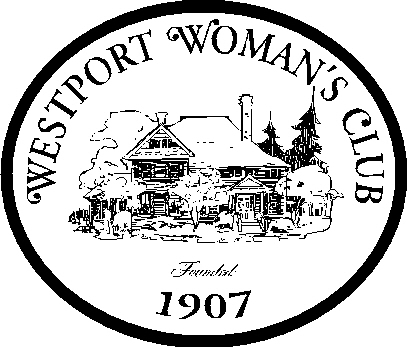 Westport Woman's Club – Clubhouse and Renovation featured in 06880
Newly renovated Bedford Hall pictured on Westportnow.com
Ribbon Cutting Ceremony celebrating the reopening of the WWC historic Banquet Room pictured on Westportnow.com
Rentals Director, Susan Loselle, is standing by to receive rentals questions or accept reservations.  Her WWC rentals hotline # is 203-246-0258.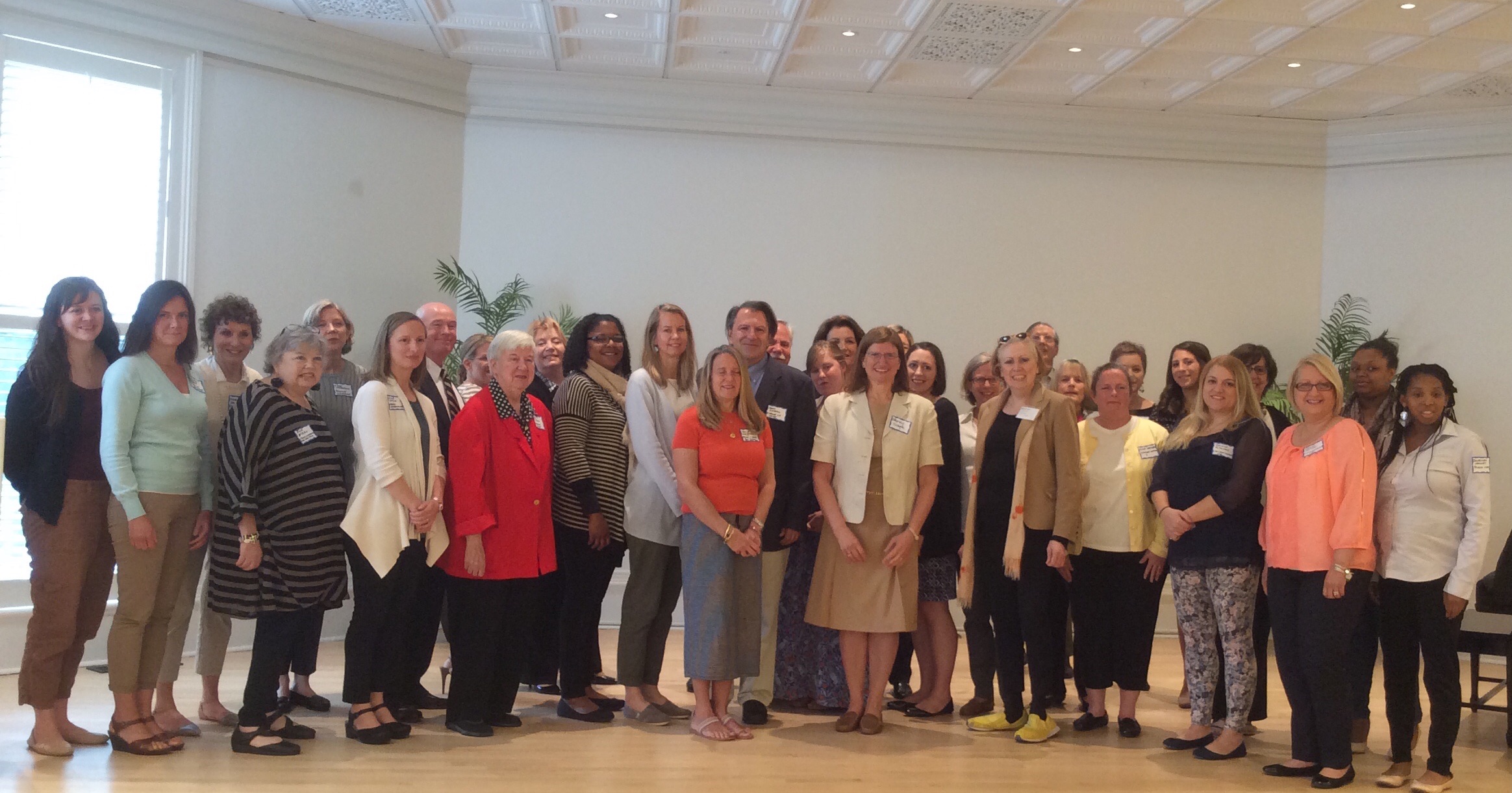 WWC awarded $36,400 to 33 local nonprofit organizations at their Annual Grants Awards Breakfast today.
Pictured (center) and surrounded by the recipients are Nancy Saipe, WWC Community Services Director and Dorothy Curran, WWC President.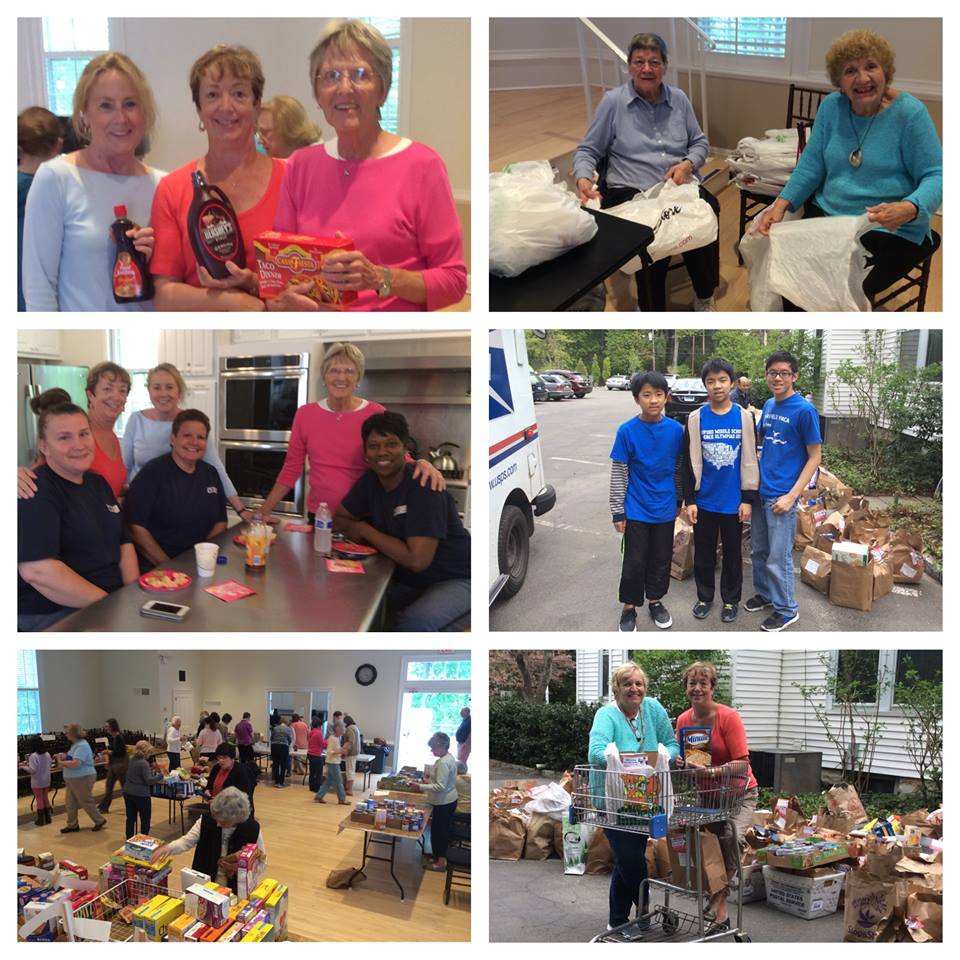 Another very successful USPS Postal Carriers Food Drive to benefit the WWCÂ Food Closet…Thanks to all who donated…food + TIME!!!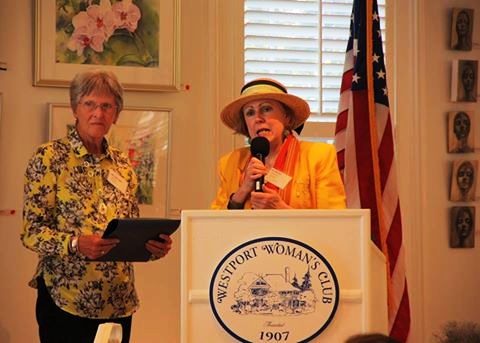 The Westport Woman's Club presented its 2015 Most Active Member Award to Karen Center at their May Club Day luncheon. The prestigious award, which honors exceptional volunteer service to the WWC and its charitable and social philanthropic initiatives, will result in the WWC on May 22 presenting one of its need-based college scholarships to a graduating Staples HS senior in Karen Center's name, then adding both names to the WWC Honor Roll plaque…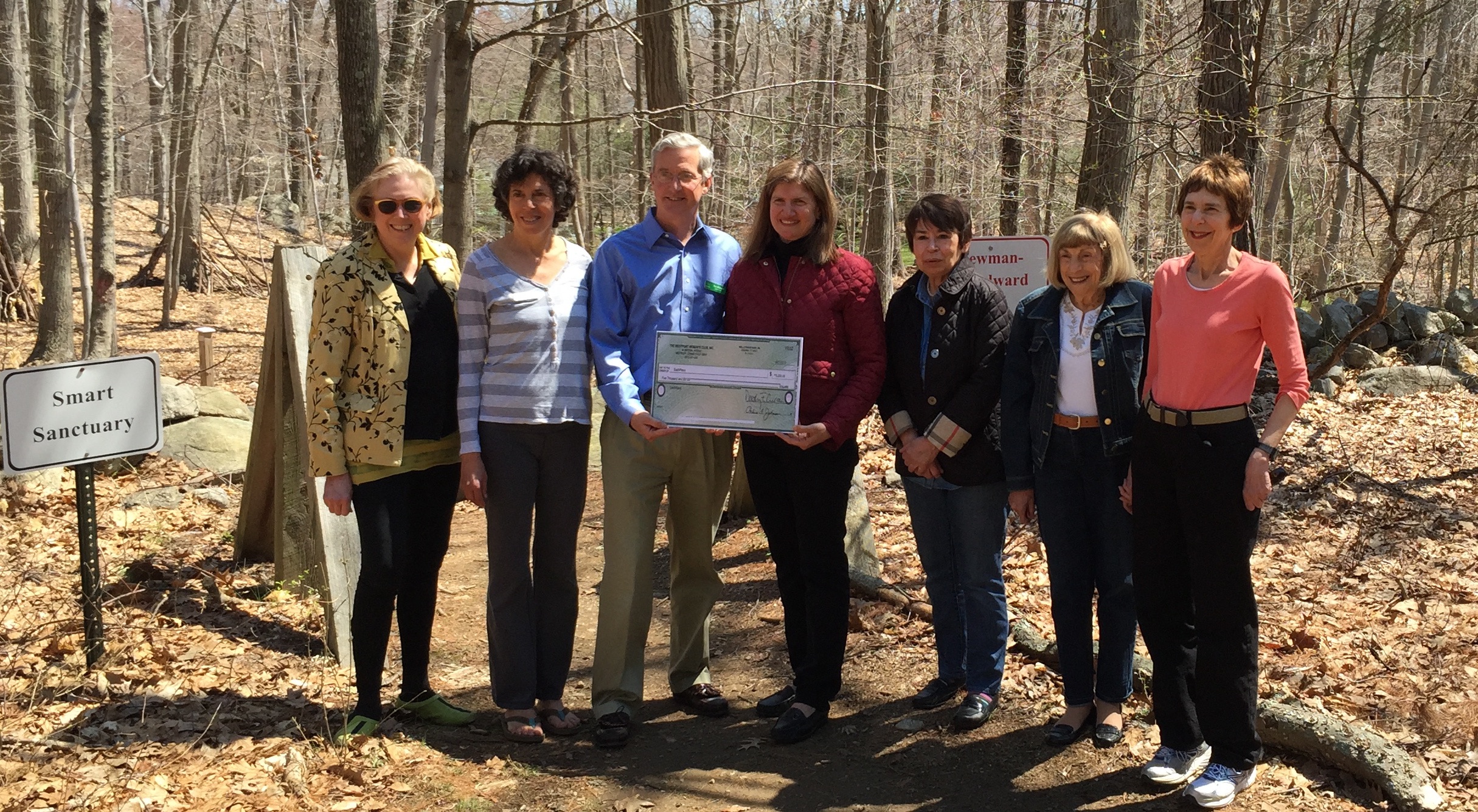 On Earth Day, at the head of the Earthplace trails system, the Westport Woman's Club's Community Services chair, Nancy Saipe, presented its annual $5,000 Ruegg Grant to Tony McDowell, EarthPlace executive director and Lisa Shufro, Trustee and Grounds chair. Also presenting were WWC president, Dorothy Curran, and Jo Fuchs-Luscombe, Mary Lee Clayton, and Arlene Thrope.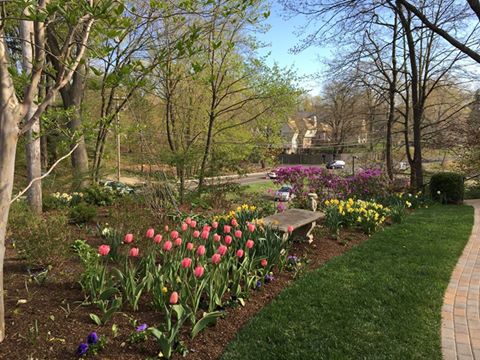 Janette Duchnicki's beautiful landscape contribution to the Westport Woman's Club.
Dear Ladies,
I'm hoping that this finds you in the midst of spring cleaning your closets and drawers and you're looking at some freshly clean, perfectly wonderful, seldom-worn garments and wondering what to do…?
GOOD NEWS! I have THE ANSWER!
The WWC Clothing Sale — for perfectly wonderful, seldom-worn or gently-used garments ONLY– is returning in September.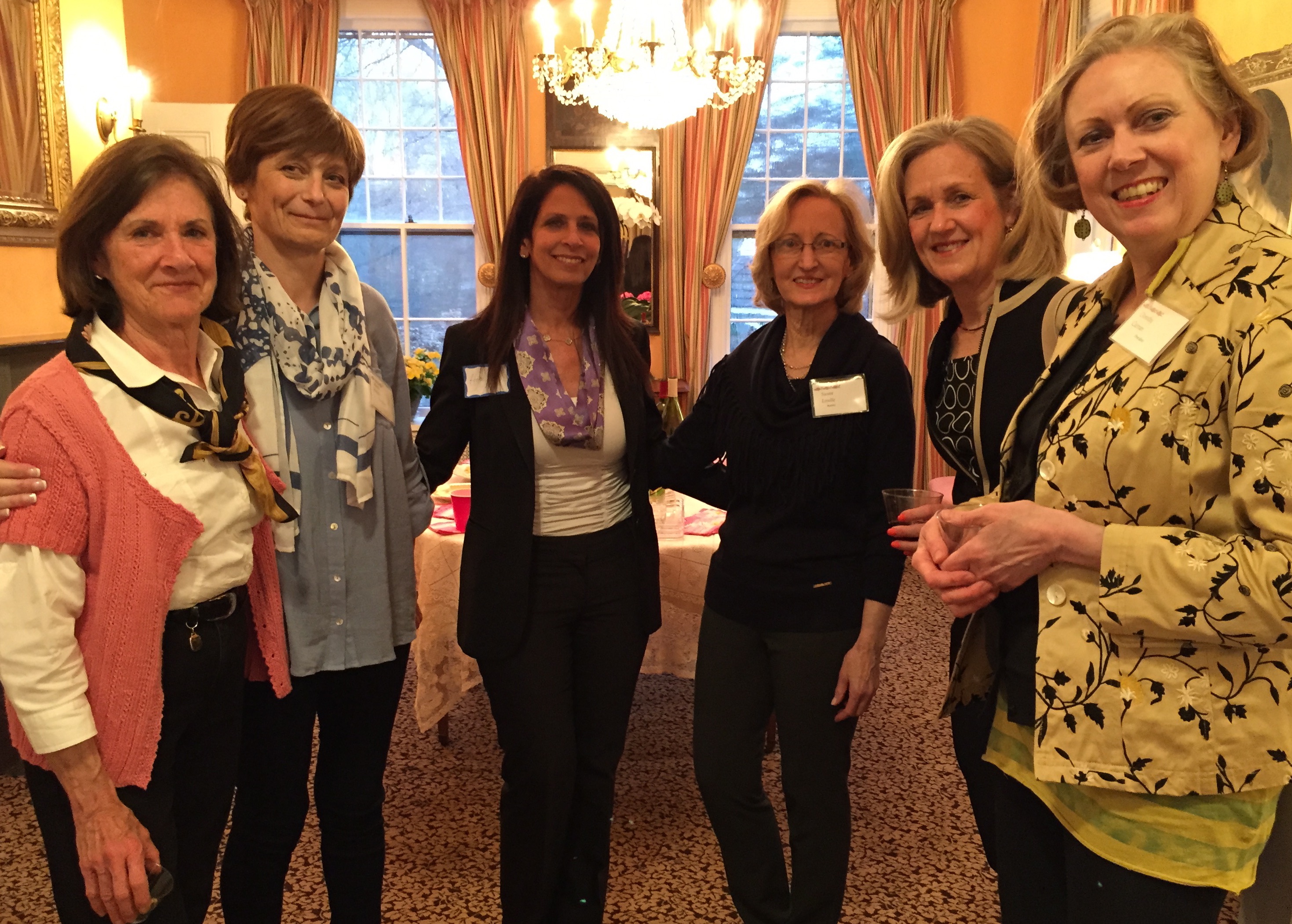 The Westport Woman's Club hosted a prospective members gathering on Wednesday, April 22. Guests enjoyed wine and hors d'oeuvres, toured the historic Clubhouse and learned how to become involved in the WWC's philanthropic and social activities. Continue Reading
WWC Garden Department's featured speaker Cyrus Paktinat, award-winning floral designer, poet and owner of The Flowerfall of Westport, entertained his audience with demonstrations of his spring seasonal arrangements and decor for the home. Each week he goes to the NYC Flower Market to hand pick the flowers he uses in his beautiful creations. Cyrus's lovely work, history, awards, videos etc. can be viewed on– theflowerfall.com–a must see.
This event was co-chaired by Vivian Rosenberg and Jeannette Tewey. Program director is Jerilyn Deveau. Continue Reading