WE NEED CLOTHING DONATIONS
Save the Date
Clothing Tag Sale Fundraiser
FRIDAY, OCTOBER 20, 10am - 4pm
SATURDAY, OCTOBER 21, 10am - 4pm
SUNDAY, OCTOBER 22, 11am - 4pm
Now Accepting Donations
The Westport Woman's Club is seeking clothing donations for our annual clothing tag sale fundraiser Friday October 20th - Sunday October 22nd
We are looking for: GENTLY USED (NOT TORN OR SOILED) WOMEN'S, MEN'S & CHILDREN'S CLOTHING & ACCESSORIES (SHOES, HANDBAGS, SCARVES, JEWELRY, ETC.)
** No personal items please (e.g. undergarments, lingerie or bathing suits) **
Tax deductible donations of new or gently worn clothing will be accepted for this sale through October 13. Please drop off donated items any weekday (9am-12pm, 1pm-4pm) at the Westport Woman's Club (44 Imperial Avenue, Westport, CT).
Donations are accepted until October 13th.
Thank you.
WE NEED CLOTHING DONATIONS
Save the Date
Clothing Tag Sale Fundraiser
FRIDAY, OCTOBER 28th 10am - 3pm
SATURDAY, OCTOBER 29th 10am - 3pm
SUNDAY, OCTOBER 30th 12pm - 3pm
Now Accepting Donations
The Westport Woman's Club is seeking clothing donations for our annual clothing tag sale fundraiser Friday October 28th - Sunday October 30th
We are looking for: GENTLY USED (NOT TORN OR SOILED) WOMEN'S, MEN'S & CHILDREN'S CLOTHING & ACCESSORIES (SHOES, HANDBAGS, SCARVES, JEWELRY, ETC.)
** No personal items please (e.g. undergarments, lingerie or bathing suits) **
Please drop off your items at the coat room of the WWC Clubhouse at 44 Imperial Ave, Westport, CT. Donations are accepted until October 10th.
Monday through Friday, 9am -12pm or 1pm- 4pm
Thank you,
Carol Brezovec, Mary Lee Clayton, Ann Doorly, Susan Loselle, Suzan Murphy, Donna Richardson
Clothing Tag Sale Steering Committee
Once again on Father's Day Weekend, "kids of all ages" will gather at the Westport Woman's Club (44 Imperial Avenue, Westport, CT) to enjoy one of the town's oldest and best-loved family events, The Westport Woman's Club's YANKEE DOODLE FAIR. This year's family Fair opens Thursday, June 16 (6pm – 10pm) and continues Friday, June 17 (6pm – 10pm), Saturday, June 18 (1pm – 10pm) and Sunday, June 19 (1pm – 5pm). (Download Flyer)
The Yankee Doodle Fair will once again feature carnival rides and games from Stewart Amusements. Returning are the ever-popular Carousel, Flying Dumbo, Dizzy Dragon, Frog Hopper, Scrambler, Cliff Hanger, Zero Gravity, Expo Wheel, among others. Pay one price unlimited ride wristbands will be available all days of the Fair, including Friday and Saturday nights! Our youngest visitors will be excited to know that Sand Art is available at the Fair again this year. Inside air-conditioned Bedford Hall, our Gourmet Group will hold their highly-anticipated Bake Sale featuring home-made baked goods sure to please every sweet tooth.
Entertainment this year at the Yankee Doodle Fair includes: SWEETCAKE MOUNTAIN, an all acoustic country/bluegrass band performing Saturday (4pm - 6pm); HAWKNS, a Connecticut Classic Rock Pop band performing Friday (7:45pm - 9:45pm) and Saturday (7pm -9pm). In addition, WESTPORT VOLUNTER EMS will have one of their ambulances at the Fair on Saturday, 3-6pm, to share with fairgoers; this spring the Westport Woman's Club granted $300,000 to WVEMS to purchase a new ambulance to service the community.
Throughout the Fair, you will have an opportunity to buy tickets for Yankee Doodle Fair Raffle Prizes. The Raffle First Prize is $1000, Second Prize is $500, and Third Prize is a rose gold and diamond necklace, donated by RENATO'S and valued at $650. In addition, our Yankee Doodle Fair's "Take a Chance" tent is returning this year with a wide variety of prizes, many donated by Westport's generous merchants and restaurants. "Take a Chance" prizes will be available for viewing throughout the Fair under a tent on the fair's upper level, where you can buy tickets to win "Take a Chance" prizes. All winning Raffle and "Take a Chance" tickets will be drawn at the end of the Fair on Sunday, Father's Day. It is not necessary for winners to be present to claim their prizes.
At the Yankee Doodle Food Court, fellow nonprofit WESTPORT EXCHANGE CLUB will feature a selection of hamburgers, hot dogs, etc, as well as wine and beer to customers of legal age. A new food vendor for Yankee Doodle, GRECIAN DELIGHTS will offer greek favorites, Gyros, Souvlaki and shish kabob. Skip's vintage GOOD HUMOR Truck will be back with ice cream treats for every taste, and THE ULTIMATE WAFFLE will be selling their ice cream waffle treats throughout the fair. In addition, members of the Westport Woman's Club will be selling cold beverages and bottled water, with proceeds benefitting WWC community service grants and need-based scholarships for Staples High School seniors.
Says WWC Past President and Yankee Doodle Chair, Christina McVaney, "We're so excited to bring the YANKEE DOODLE FAIR, a fun end-of-school year tradition, to Westport and our neighboring towns again this June. The last one we had was in September, which was an unusual time of year for us. We greatly appreciated the community support we received back then and hope that we will see the same support in June. We try to bring new events and activities; this year we're excited about our addition of a couple of bands that will be playing on Friday and Saturday evenings. Net profits from the fair will support many charities in Fairfield County, need-based college scholarships to Staples High School students, and our WWC Food Closet that works in tandem with Westport's Department of Human Services. So please save the dates of June 16-19 to bring your friends and family to make great memories at this year's YANKEE DOODLE FAIR 2022."
The Westport Woman's Club is grateful for their generous community sponsors: Law Offices of Robert E. Grant, Westport National Bank, Bank of America, Paraco Gas, Ellen Hooker, Janette Duchnicki, Toyota of Westport, The Vanderblue Team at the Higgins Group & Aquarion. No dogs are permitted on the grounds during the Fair.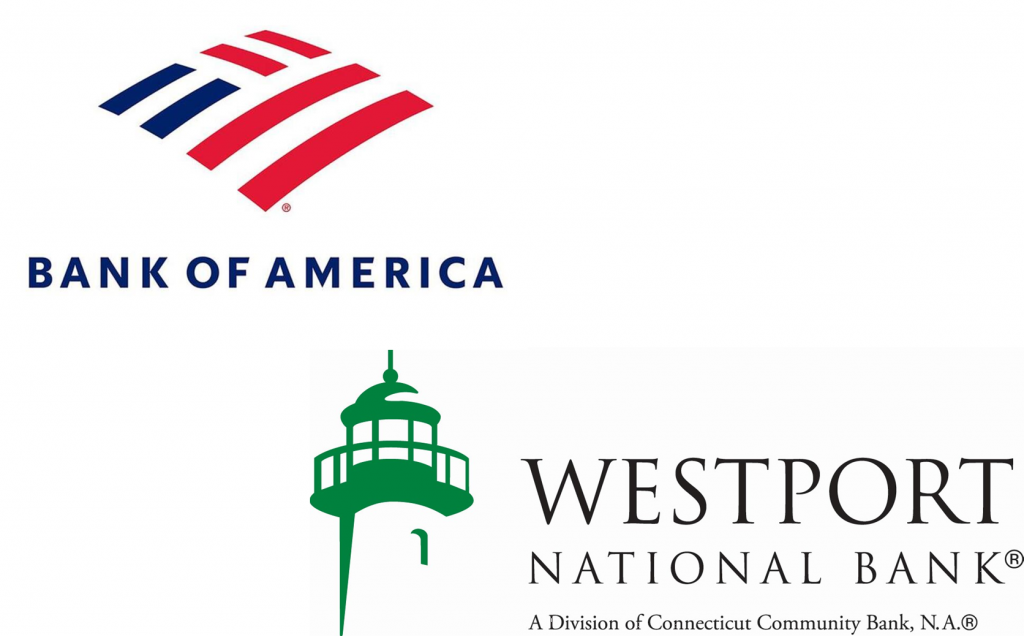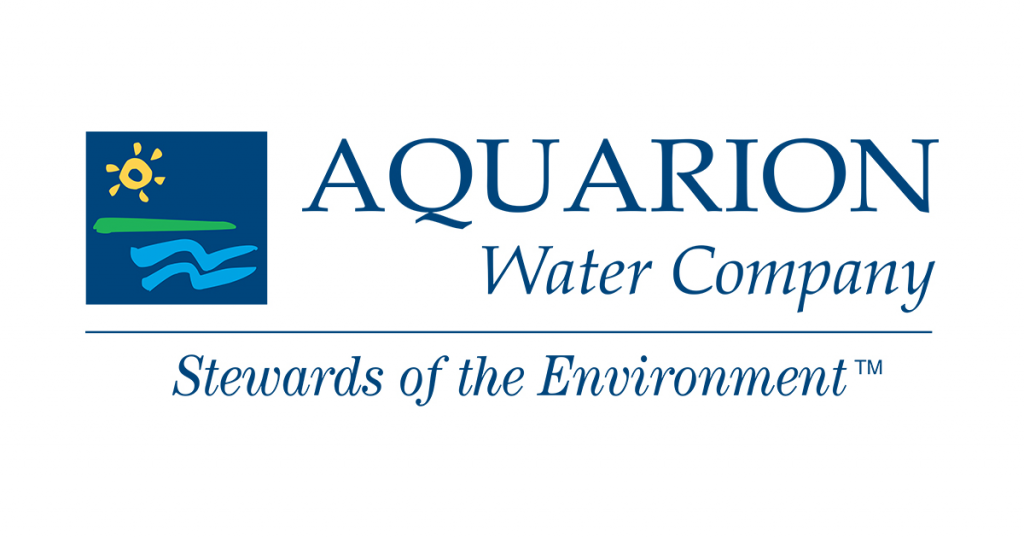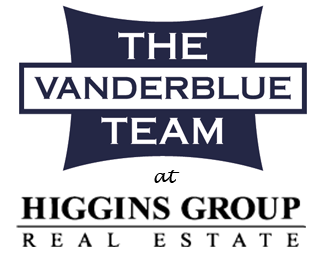 The Westport Woman's Club, organized in 1907, is a non-profit philanthropic organization dedicated to volunteerism and the raising of funds in support of the educational, charitable, cultural and public health services in Westport and surrounding towns. You do not have to be a Westport Resident to join The Westport Woman's Club. For more information or to join this historic philanthropic organization, visit www.westportwomansclub.org or call the WWC office at 203-227-4240.
Westport Woman's Club ART SHOW – May 22-23, 2021
The Westport Woman's Club will host its annual Art Show on Saturday, May 22 and Sunday, May 23 (2:00 pm - 6:00 pm both days, indoors at the clubhouse) at 44 Imperial Ave, Westport, CT. Admission to the Westport Woman's Club Art Show is free and open to the public; masks will be required and attendance will be limited. This event will follow all protocols mandated by CT and the town of Westport.
Curated by Westport Artist Miggs Burroughs, this popular show features a variety of local artists and their works available for purchase. Event Co-Chairs Jo Fuchs Luscombe and Leah Scherzer share that participating artists are donating a portion of their art sales to fund the club's community service grants, scholarships and programs.
The roster of WWC Art Show 2021 artists, whose works will be available for purchase, include: Nina Bentley, Amy Bock, Trace Burroughs, Susan Fehlinger, Judith Orseck Katz, Tom Kretsch, Susan Leggitt, Kerry Long, Michael Ledner, Carole McClintock, Bernard Perry, Jon Puzzuoli, Katherine Ross and Jo Titsworth. Cash, checks and credit cards will be accepted for Art Show purchases, as well as charitable donations to the Westport Woman's Club.
The Westport Woman's Club thanks its generous sponsors for the 2021 Art Show which include The Drew Friedman Community Art Center, as well as New York artist JoMarie Dilorio who is donating an original piece of art, "Sunflowers Basking", that will be given via a drawing to an Art Show attendee.

We greatly appreciate your generosity and your ability to help us help others!
The Westport Woman's Club held its annual Clothing Tag Sale on Friday, October 25 through Sunday, October 27 at the WWC's historic clubhouse located at 44 Imperial Avenue, Westport, CT. Gently used women's, men's and children's clothing and accessories were on display at this year's sale. New for 2019 was an entire stage devoted to children's clothing of all kinds. Funds raised will help support the Food Closet for the Town of Westport, many local charities throughout Fairfield County, and need-based student scholarships.
Thank you to the many dedicated volunteers who planned the Tag Sale, donated clothes, sorted for sizes, helped with set-up and worked this 3-day clothing sale to help make this fall fundraiser a succe$$ for the Fairfield County community.
Woman's Club Prepares for Clothing Sale" Post on WestportNOW:
https://westportnow.com/index.php?/v3/comments/womans_club_prepares_for_clothing_sale/
WWC "GOOD STUFF" ~ Co-Chairs Mary Lee Clayton and Susan Loselle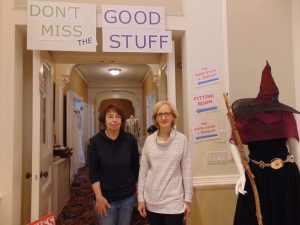 Can you find our amazing volunteers during Set-up?!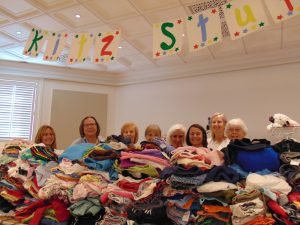 See Slide Show – 2019 Clothing Tag Sale
Thank you to the community for supporting the Westport Woman's Club with your attendance at the 2019 Yankee Doodle Fair. Fair proceeds will be used in the coming year for charitable causes throughout Fairfield County.
Thank you also to every member who helped make the 2019 Yankee Doodle Fair a success: Yankee Doodle Captains who helped with all the pre-planning aspects, Set-up Crew, Bakers, Volunteers throughout the 4-day fair, Ticket Sellers (raffle, take-a-chance, rides), Curio Staff, Beverage Sellers, Face Painters, Sand Art Crew, Treasury, Break-down Crew, etc. This continued, cherished start-of-summer tradition for our community would not be possible without the amazing dedication of the Westport Woman's Club membership. (more…)
WWC presented an evening with Gilbert & Sullivan on Saturday, 9/22.
Selections from all of Gilbert & Sullivan's operas were performed. These included The Pirates of Penzance, Iolanthe, Princess Ida, The Mikado, The Gondoliers, H.M.S. Pinafore, and others.
The performers, all professional singers, have appeared in many local productions as well as those in New York City.
The Westport Woman's Club thanks all those from Westport and surrounding communities who supported our 2018 Yankee Doodle Fair.
Special thanks to our sponsors: Resnick Advisors, Inc., our Platinum Sponsor; Robert E. Grant, Esq., Our Gold Sponsor; our Silver Sponsors, Westport National Bank and Commerce Park Children's Dentistry & Orthodontics; and our Bronze Sponsor, Weichert Realtors, Madison and Post. (more…)
See Slide show
Bill Harmer, Executive Director of the Westport Library was the guest speaker at the WWC Club Day Luncheon.
He described the project that will transform the fixed and static thirty-year old Library into a community oriented facility which will serve the cultural, educational and information technological needs of the Westport community in the 21st Century. Mr. Harmer calls the Library project "creative, opportunistic, energetic and transformative."
Installation of incoming Board Members, 2018 -2019 took place.
Westport Woman's Club Members marched, carried flags and banners and road on the WWC Float in this year's Memorial Day Parade.
The woman's club was a winner in the Parade Float Contest and was awarded the "Best Community Organization Float" designation. Click here for details. (more…)
The Westport Woman's Club and Westport Auction are pleased to offer an Antiques Appraisal Day on Saturday, June 9, at the Woman's Club located at 44 Imperial Avenue from 10:00 A.M. to 4:00 P.M.
Do you have a family heirloom or an old painting that grandma always said was valuable? A piece of jewelry or sterling that you have never had appraised? Bring them along and let the professional, experienced, courteous and friendly staff from Westport Auction give you a verbal appraisal. The market for certain items is highly desirable: men's vintage wristwatches, mid-century art and furniture, Chinese jades, porcelains, and collectibles in every field to name a few.
Patron of the Arts and
a
Sponsor of this year's Annual Art Show at The Woman's Club,
Ginger Gault Donaher
(center)
with
Jo Luscombe
(left) and
Betty Lou Cummings
(right).
The Westport Woman's Club is grateful to the 2018 Art Show Sponsors:
The Drew Friedman Community Arts Center, Inc., Bill Harris, Jr., Jeannette & Michael Tewey, Vivian Rosenberg, The Gault Family Foundation, Linda & Vincent Debo, Janette & Stan Duchnicki and Castle Wine and Spirits.
The guest speaker for the WWC May Club Day Luncheon was Susan Granger, renowned film critic and journalist. The subject of her presentation was "Hollywood: Past, Present and Future."
Jennifer Tombaugh, President of Tauck Tours was the WWC April Club Day Guest Speaker. Jennifer is a graduate of Harvard University and Harvard Business School, and her collaborative leadership style has led her to become the first person outside of the Tauck family to be named President of the company, which traces its roots back to 1924, and with a fourth generation now involved.
Staples High School Jazz Band, under the direction of Nicholas Mariconda, performed to a standing ovation at the Westport Woman's Club March Luncheon today. The Band is a performing ensemble of musicians chosen by audition from the school's core groups: band, orchestra and choir.
The Jazz Band consists of the traditional big band instrumentation of saxophones, trumpets, trombones and rhythm section. They perform at school events and competitions throughout the school year.
DNR, Fairfield County's almost all-physician rock band, performed at the Westport Woman's Club's Bedford Hall on February 10th in a fundraiser for need-based college scholarships for Staples High School seniors. Visit westportnow.com to view article/photo.
The WWC February Club Day program was presented by Eliot D. Russman, President & CEO of the
Fidelco Guide Dog Foundation
and G. Kenneth Bernhard, local attorney and Vice President of the Fidelco Board of Directors, and Don Overton, who lost his sight during Desert Storm/Gulf War - accompanied by his guide dog.
Don Overton, Client of Fidelco bio.
Photo of Dr. Joe Utterback with Ana Hitri, Programs Director.
A celebrated American jazz pianist, composer and recording artist, "Dr. Joe" performed at The Westport Woman's Club for their December Luncheon.
This holiday season Westport National Bank will be supporting The Westport Women's Club and accepting non-perishable food donations. Please help us make this event a success.
The program for November Club Day focused on the new exhibit at the Westport Historical Society that envisions the Town of Westport 50 years from now. Michael Mombello, one of the organizers of the exhibit, presented the overall view of the architectural evolution of our town in 50 years. (more…)
SIP & SAVOR, a wine tasting fundraiser event, was held on Friday, October 27 at The Westport Woman's Club, 44 Imperial Avenue, Westport, CT. A wide variety of wines, provided by Castle Wine & Spirits, were available for tasting and future purchase. An array of seasonal hors d'oeuvres by Westport's Gruel Britannia were served as well. (Click on "continue reading" to view slide show). (more…)
Offered by the Garden Room - Please order by November 18, 2017.
The Garden Room is preparing beautiful fresh wreaths, swags and boxwood trees for the holidays. To guarantee availability, please submit your order by Friday, November 18, 2017. Questions? Please contact Vivian Rosenberg at vivianrose1@gmail.com
Items Offered: Please print and fill out this order form. (Order Form). Either mail to the WWC c/o Garden Room or drop in Garden box w/your check made out to the Garden Room.
Jane Green, NY Times bestselling author and Westport resident, spoke to Members and guests at the Westport Woman's Club on Monday, October 2nd. (more…)
Westport Woman's Club Lobsterfest at the clubhouse at Ned Dimes Marina at Compo. Perfect summer evening with good friends on Sunday, August 13. (Photos by Pattie Takita).
May Club Day consisted of a traditional May Tea. Members donned their favorite festive hats to welcome Spring at the WWC. Attendees enjoyed an assortment of delicious Tea Sandwiches: watercress cucumber, deviled egg, curried chicken, French ham and butter, tuna and vegetables on assorted breads, and mini desserts. Beautiful flowers adorned the Buffet Table. In addition, Art from the WWC Art Show, was on display. (more…)
The Westport Woman's Club's held it's Art Show fundraiser, curated by Miggs Burroughs at Bedford Hall on April 29 -30. Art Show chair Jo Luscombe noted that this year's show builds on last year's success and continues the long WWC tradition of partnering with 14 local artists to generate sales for them and funds for local scholarships. Westportnow Website Gallery. (more…)
Guest Speaker for April Club Day was Lucia Gulbransen, an Image Consultant credentialed by the Fashion Institute of Technology in New York City. Lucia presented a workshop entitled "Style Confidence at Any Age." (more…)
Sophie Helenek was the speaker at the WWC March Club Day Luncheon. Sophie intertwined her mountaineering experience of climbing and reaching the top of Mt. Everest, with her financial-analyst skills in a fascinating presentation at the Westport Women's Club. Her enthralling story captivated the audience. (more…)
Our February Club Day Luncheon with Philip Anthony DiConstanzo and Anya Liftig, presenting "The Art of Living the Role", on the teachings of Acting Coach and Director Albert Pia.
The Westport Woman's Club held their December Luncheon on Monday, December 5th. Their guest speaker was distinguished Art Historian, Fiona Garland, who spoke about Titian's "Venus of Urbino."
The club was beautifully decorated for the holiday season, and the Garden Department held it's annual Holiday Boutique in the living room. (more…)
Many Westport vogue-to-vintage women's, men's and children's clothing and accessories treasures are back for an encore at the Westport Woman's Club's ENCORE! Clothing & Accessories Tag Sale, Friday, October 28 and Saturday, October 29 from 10:00 AM to 3:00 PM.
This sale offers something for everyone at incredible prices. Expect a wide array of slightly used, gently worn suits, dresses, pants, jackets, blouses, sweaters, gowns, coats, scarves, shoes, jewelry, handbags and hats. Plus, the Boutique section will feature special garments, including formal wear not available elsewhere and not to be missed, for thrifty bargain seekers. (more…)
Team "Westport Woman's Club participates in Making Strides Against Breast Cancer Walk.
Visit Westportnow: 
An afternoon of fun was had by all at the Westport Woman's Club Bingo Bonanza.
The Westport Woman's Club Annual Lobsterfest, organized by Jo Fuchs-Luscombe, was held at the Minuteman Yacht Club, Ned Dimes Marina, at Compo Beach this evening. Despite the weather, a wonderful time was had by all. (more…)
Our association with the Blues, Views, and BBQ Festival began back in 2008 during its first year and has continued for all 8 years. Since that time, the WWC has received over $14,000 from the Westport Downtown Merchants Association, the sponsor of this town-wide event. Over the last few years, this money was designated for our Food Closet. (more…)
The Westport Woman's Club installed its new Board of Directors with Dorothy M. Packer leading as President for the 2016 – 2017 club year. (more…)